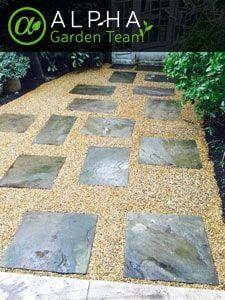 Landscaping is a good way of shaping your garden in a way that matches your property's style. With more than 15 different services on offer, we can help you make your garden as fashionable, green, or secluded as you wish, increasing your property's value in the process. Here's what we can do for you:
Planting: The professionals can help you pick and plant a variety of shrubs and flowers that will suit your climate condition;
Paving: Replace your weathered patio or lay down one from scratch using slabs of your chosen materials and size;
Levelling: The team will make sure that your soil is evenly levelled before laying turf, paving, or other complicated tasks;
Turf and artificial grass laying: Have a green grass from day one with organic turf or synthetic grass;
Fencing and fence repair: Fix or install new wooden lap or close board fences in sizes and colours of your personal preference;
Decking and decking repair: The experts will restore the natural colours of your existing decking, repair any broken panels or build a new decking from scratch;
Shed installation and repair: Keep your tools out of nature's corroding reach with a reinforced or brand new shed.
How Can Landscapers Be of Service?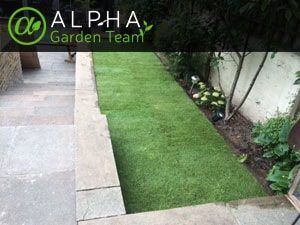 Your new design project will begin with a no-obligation consultation by knowledgeable experts. During this session, the landscaper will listen to your ideas and needs and will give you advice on how to best turn them into a reality. Other benefits include:
You can find all needed services at one place;
Get free, individual maintenance advice for your new layout;
Extra materials for your project can be readily supplied upon request – various types of fence panels, turf, plants, artificial grass, etc.;
By upgrading your landscape, you will also increase the value of your property.
How Is Our Garden Design Service Carried Out?
To ensure that the results from your landscaping session will resonate with your vision, our service will always unfold in the following way:
You need to contact us and tell us what needs to be done and schedule an appointment with a surveyor.
We will dispatch a professional who will inspect and measure every inch of your garden and discuss the work that you want to be done in details.
Based on your ideas, requirements, budget and garden size, the surveyor will give you expert advice on how to make the most of your garden.
Once all details of your project are confirmed, our friendly advisers will send you an accurate price estimate within 3 working days.
If you accept your quote, a team of experts will arrive in your premises to bring your project to life.
Please note that your final price is always based on your project, because every landscaping project is unique of its kind and requires different materials.
Shape Your Garden Exactly the Way You Want Today
Reaching out to this landscaping company is as easy as reading your morning newspaper. Simply fill in the blanks in our request a quote form or call us on 01172 420001 to get your project underway. The professionals can plant new vegetation, assist with professional trellis & shed installation, or do anything else you need for any day of the week and for bank holidays, so get in touch whenever you find the time to give your retreat a total overhaul! For opinions on us – head over to our reviews page.